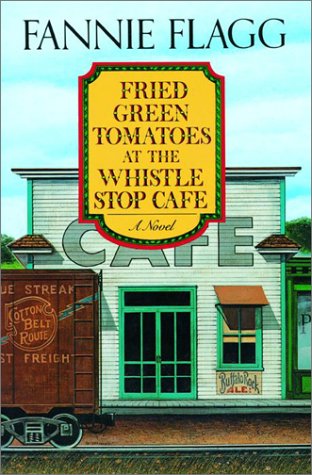 Date Completed: 6/12/2016
Rating: 10/10
Man oh man, a story that makes you feel like this book made me feel is invaluable. By he time this story was through, j was crying out of happiness and sadness that everything comes to an end. This book speaks true to the pace of life, the good times and bad times, the family and friendships, and ultimately how we move on and people die or move away and we make new relationships until the end.
This popular novel, written in the late 80's, is mixed with historical fiction to bring you the story of the Threadgoodes. Mrs Cleo Threadgoode is the narrator, and Evelyn Couch is her partner storyteller. Evelyn meets Mrs Threadgoode at a nursing home where her mother in law resides. They soon become good friend, with Mrs Threadgoode sharing stories of Whistle Stop, Alabama and encouraging Evelyn. It's a pure novel about friendship and love and all the places you find those two things where you put might least expect them. There are lots of not so okay things in the book, such as racial slurs and general racism, but it speaks true to the times and I think even promotes an overall sense of love for people no matter their differences. Ruth and Idgie's love story is beautiful as well.
I really appreciated how this book showed everyone as they were. Nobody was overly dramatized except for in the stories that were supposed to be dramatized, such as the tall tales from Idgie. Flagg has a way of saying things that I feel but have never exactly put into words, such as the following passage, "Evelyn was sad as she carefully folded the note and put everything back. She thought, my god, a living, breathing person was on this earth for eighty six years, and this is all that's left, just a shoebox full of old papers." Flagg fills every story with meaning and love and I grew so attached to the characters that I finished the book feeling like I'd experienced more lives than just my own, a quality I desperately desire in books. Books like this are the reason I love reading.