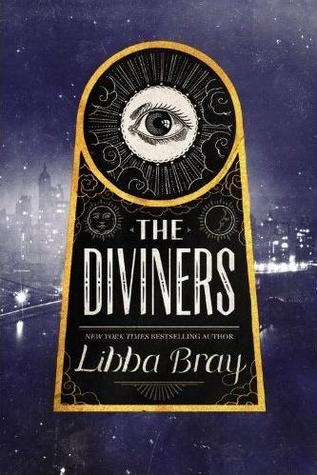 Being a fan of Bray's earlier A Great and Terrible Beauty series, I was excited to pick up this book and get lost in her writing again. This book was "interesting". By that I mean the plot and story were mostly new and inventive, but some of the characters felt contrived, and many of the characters' mannerisms felt forced. This did not prevent me from picking up the second book and eagerly awaiting the next installment in the series, which is scheduled to drop some time in May this year.
This series follows a few characters, but the character we get to know the best is Evie. The typical 1920's wild-child flapper, Evie gets into trouble in her Ohioian home town and is exiled to New York City to live with her uncle. Her uncle runs a museum affectionately called The Museum of Creepy Crawlies. The museum houses all kinds of artifacts pertaining to supernatural and obscure cult societies. Evie holds what some would say is a super natural power: she is able to touch objects to see their history as well as the owner's past.
In the first book, she employs this skill to help catch a not-so-corporeal serial killer who is trying to bring about the end of the world. The other main characters in this book also possess varying supernatural gifts. The characters are thrown together but create some great bonds through the course of the story. It's wonderful to read the differing points of view of each character while they don't know each others secrets.
Lair of Dreams left me thinking that the first book was better planned out. Evie gains notoriety from the press for her special abilities as a diviner and gets her own show on the radio as well as a certain amount of sensationalized fame. She becomes disconnected from her friends and all their interpersonal relationships start to unravel from there. In the meanwhile, a new threat approaches New York. A sleeping sickness spreads through parts of Chinatown, and the inhabitants of this hamlet are starting to be targeted based on race, similar to what happened to the Japanese community in the 1940's.
In the second book, after the main conflict has concluded, the main characters realize that some kind of "storm" is coming where there will be battles with other supernatural forces and they must band together to fight back. This plot device can be a bit tired in teen literature, but I am nonetheless excited to see where this series will go with the final installment and what kind of statements Bray will make about the world through these characters.
I did not notice until I reread A Great and Terrible Beauty that teen literature has been changing since around 2011 to encompass bigger issues than just the hardships of interpersonal relationships and trying to find a place in the world. The Diviners and Lair of Dreams tackle issues of racism, sexism and  homophobia that are relevant to today's society and injustices.