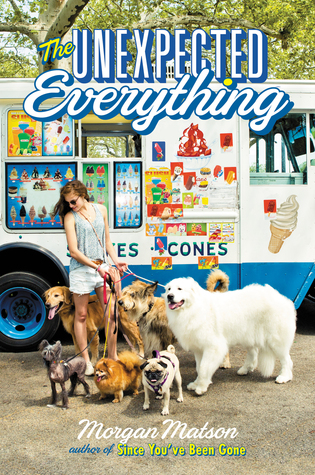 Rating: Morgan Matson
Andie is the kind of girl who has everything planned, from what her summer internship will be like, to how her friends interact, to how long she dates her boyfriends. Needless to say, when something goes wrong with her planned internship, and slowly pieces of her life fall outside of the plan and outside of her control, she starts to lose it. However, not all of the things not going according to plan are bad. She meets a young author and finds herself having real conversations with him, rather than going through the motions to get to a make out session at the end.
Don't get me wrong, this book takes place in High School and definitely felt young in that regard, but the plot was cute and fun. Although Matson's writing was at times pretty basic, with clipped sentences lacking any complex sentence structure, I still breezed through this book and loved every minute of reading it. I stayed up late into the night while my partner slept just so I could read 100 more pages and find out which piece of drama would unfold next.
I loved that the story was about dog walking and finding a passion that may not be one of the idealized "thinking professions." I seem to be having this conversation a lot in my own life, the split between better paying jobs usually being ones where you sit in an office and not the more physical labor intensive jobs, therefore people typically value the office/managerial/theoretical jobs more than physical labor, when really each should be equally valued and emphasis should be placed more on doing what you enjoy, are passionate about, or skilled at doing. So I was glad to find a young adult novel that fulfilled that perspective.