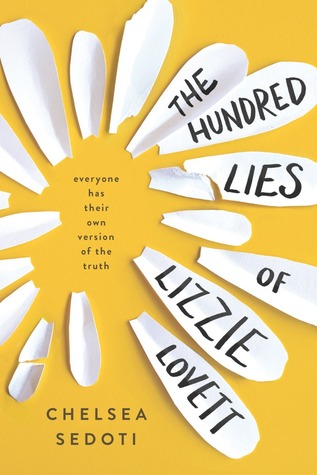 Hawthorn comes up with a theory about what happens to a girl who has gone missing, a girl who happens to be one of the most popular girls from High School, Lizzie Lovett. Hawthorn has always been a bit of a social misfit, and she feels ostracized from everyone at school. She's constantly concerned about others making fun of her, and she feels like she can confide in no one except her best friend. So she comes up with this wild theory about what happens to Lizzie Lovett and decides to find out what happened herself.
I'm not allowed to tell you about the theory because the author seems to have intentionally left the theory out of the blurb about the book. However, let me just say, the reveal was less exciting than I was hoping it would be. Try not to get your hopes up too much. Keep in mind, this book is more about Hawthorn than it is about the events that transpire.
The quest to uncover the truth behind her theory draws Hawthorn out of her shell a bit more. There's a lot of truth to be said about creating a box for yourself when you have social anxiety, and Hawthorn doesn't even realize she's done it. She spends so much time running away from the possibility of having a negative interaction that she avoids ends up avoiding all interactions, including the good ones. However, once Hawthorn starts tracking her theory, taking over Lizzie's job and getting cozy with Lizzie's boyfriend, she begins to see a different set of possibilities. Sedotti has a great handle on coaxing Hawthorn out of her shell with some sudden wake up calls from loved ones.
The beginning of this book dragged on and was painful to read. For a long time, I didn't think Hawthorn would have any character development, as she seemed mired down in her ways. Hawthorn is quirky and weird, and I didn't often find myself relating to her, despite my own social anxiety. The story isn't what I expected either, more caught up in Hawthorn's narrative than in the actual unfurling of events. The final reveal was sudden and disappointing, much as it probably would be in real life. Although this story was much more realistic, I think I was hoping for a little more drama and fiction.
Hawthorn did have a huge character development arc, but I was still left wanting more to the story. I didn't enjoy any of the characters, and the story itself wasn't particularly interesting. Which is a shame, as I was really excited for this book. Ah, well, mixed reviews abound, so decide for yourself!
I received a copy of this book from Net Galley in exchange for an honest review.