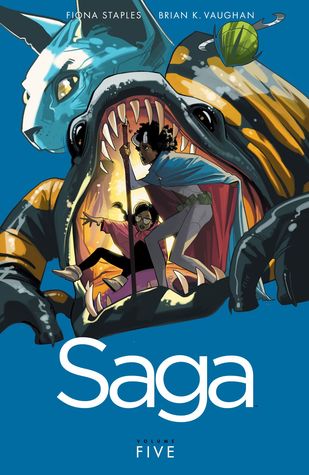 In some ways, this volume felt more balanced than the last. Vaughan took the time to fill in some plot holes, bringing the story arc back together and reuniting more characters. Of course, those reunions weren't all fun and games – there will be violence, as always.
On the other hand, there were definitely some really heartbreaking moments. A lot of the characters take a stand for what they believe in throughout the story, and there are some really hard morals to be learned through the deaths of more characters. Vaughan and Staples certainly have no qualms about killing characters off, but at least most of them get to go out with a bang.
The ending felt abrupt and left me nervous for the next volume. The sixth is the last one I can currently get my hands on via the library, so after I read that, I'll be stuck sitting with whatever cliffhanger Vaughan and Staples decide to leave me on.