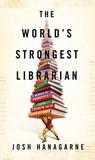 How Dare the Sun Rise by Sandra Uwiringymana is a beautiful memoir from a young voice. Uwiringymana writes passionately about her story of growing up in a war-torn country, and the choices she and her family have made. She shares her experience emigrating to the United States, and the ways in which she felt ostracized for her identity that were unexpected for her. I adored Uwiringymana's keen observation skills and her emotional vulnerability in sharing such a personal experience.
Animal, Vegetable, Miracle (2007) by Barbara Kingsolver was a one of a kind experience for me, as I listened to the audio version of this non-fiction memoir-like tale about modern farming and living off the land. Kingsolver and her family agree to a huge undertaking when they decide to live locally, and boy did they have a lot to learn! They raised animals and grew vegetables on their small patch of land to support themselves in their quest to live locally, and all but signed off of processed foods and restaurants. Each of them made sacrifices, and although they did not 100% switch over, their experience reads as courageous and genuine. I love that the whole Kingsolver family contributed to this book, and the audio was fantastic.
The World's Strongest Librarian (2013) was a lovely memoir by Josh Hanagarne primarily about his experience as a librarian and his experience growing up with Tourette's Syndrome. Hanagarne's book is filled with humor and snark as he tells some hilarious tales of personal experience, and his honesty is so touching. I can tell he really threw himself into the writing of this memoir, and I thank him for it.
I Know Why The Caged Bird Sings (1969) by Maya Angelou is absolutely one of the classics that I can get behind. Angelou's writing is genious, both tangible and poetic. She reaches a wide audience and never backs down from a heart-breaking or teachable moment, and I feel that everyone has a lot to learn from this amazing woman. I can't wait to read more of her books, and I can't believe I made it this far in life without reading this memoir.
Mennonite in a Little Black Dress (2009) by Rhoda Janzen is downright hilarious. Janzen's writing, although a little more verbose, is made more accesible through her humor. Janzen's personality shines throughout this book, as her life seems to fall apart one section after another. I read this story out loud with my roommate in the car, and it was a beautiful travel read; her memoir is easy to fall in and out of, and perfect for being read out loud.
Non-Fiction:
Braving the Wilderness by Brene Brown is more bold than Daring Greatly, but just as genuine. Brown's latest work is shorter than her other research books, but packed with information. Much of the information is not new, just built off of old studies and told more boldly as a call to vulnerability. As a new classroom case manager at an alternative school, this book hit me at just the right time to fill me with further hope and inspiration for teaching and learning interpersonal skills. Needless to say, I was stoked by the time I finished this read.
Evicted (2016) by Matthew Desmond is essential non-fiction. If I could, I would make this assigned reading, as it's so important to help us in understanding how deeply environment impacts our lives. For those of us who are solidly middle class, it can be hard to understand the snowballing effect of eviction, and Desmond does an excellent job of portraying his research in this non-fiction but storylike approach to narrative research. Desmond's work won't read like the dense research you might expect, but rather it is well-written and accessible, filled with dialogue and imagery. Desmond's storytelling is so effective, if I could recommend one book for everyone to read, this might be it.