Happy Belated Book Birthday to The Immortalists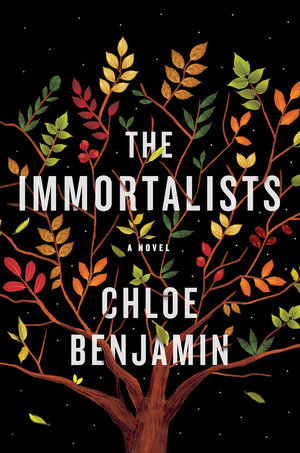 Rating: 4.5/5
Benjamin's novel blew me away. Told in five parts, Benjamin's story is the tale of the Gold's, a modern Jewish family. Four siblings, Varya, Daniel, Klara, and Simon, take a trip to visit the town psychic to discover their death dates. What the four siblings don't realize is how much the answer will affect them for the rest of their lives. This book begins in 1969 and unfolds over the next five decades to reveal how each sibling chooses to live their life. Benjamin writes from each sibling's perspective, and each consecutive sibling picks up where the story of the other ends. This style was striking and mesmerizing.
I found connection with each character, although I'm not sure I would have been friends with many of them in life. Each sibling was compulsive in a different way. I didn't feel a deep emotional bond, but rather I was enthralled to discover what tragedy each sibling had in store for them. And this truly is a tragedy, not light-hearted in the slightest. Even the humor felt dark much of the time. However, the whole book was not without hope, but rather decidedly hopeful.
I would recommend this book for anyone who likes family history that spans decades, and for those interested in dark almost existential tales.
I received a copy of this book via NetGalley in exchange for an honest review.