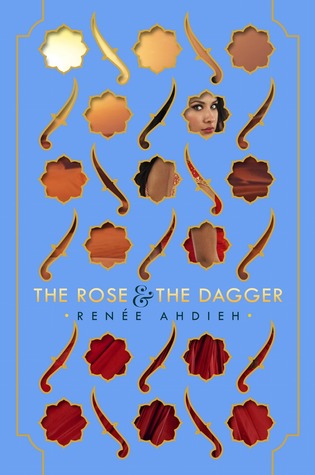 Rating: 5/5
Ahdieh really nailed it with book two of this duology. Many of my concerns from the first book were addressed, and man was this book action packed.
The magic ramps up throughout the story, and Shahrzad meets many people who teach her what they think she needs to know. Artan enters her life as a sassy but thoroughly enjoyable magician. Fireballs are thrown, giant flying lizards are ridden into war, and friendships are forged in some of them most unpredictable ways. Despite everyone's best efforts, in the end the magic Shazi needed to learn the most came to her through a better understanding of herself. Talk about empowerment.
Shazi and Khalid's relationship only gets better, despite beginning the story long-distance. They've made some mistakes and need to feel their way through them, but once they arrive on the other side of it, they are stronger together than ever before. And Khalid is actually revealed to be such a feminist, which I love. He has several wonderful internal monologues that made my heart sing. And Shazi was right there, being a badass, coming up with brilliant schemes, getting help from her equally talented lady friends. The feminism in this book is to die for. Ahdieh left me with similar feelings as those I felt throughout the couse of S.J. Maas's ACOMAF.
In the end, each character had a moment of realization that they could not blame others for their mistakes and the actions that came to pass, and one by one, they accepted their choices. They supported each other through their choices. Their relationships grew stronger, and my goodness was I ever left with some great feelings.
Plus I appreciated that this book focused a bit more on politics. I felt like the first book was a bit too fluffy without much substance. Generally I'm not the biggest fan of politics, but in this book I felt it needed to happen. I needed to know more about what was going on all around them, and the kingdoms going to war is a big part of Khalid and Shahrzad's story. Thank goodness there was plenty of that in this second book. I almost got my fill, although some of the scenes that had been building fizzled out in the end. However, I was not disappointed, merely the hot air left the balloons and I returned on a slow descent to a happy ending.