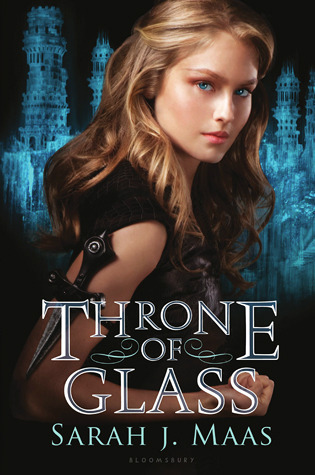 Rating: 3/5
I really enjoyed S.J. Maas's A Court of Mist and Fury, book two in the Court of Thorns and Roses series, so decided to pick up her other series to give it a try. Celaena is a trained assassin landed in the most dangerous prison, a mine called Endovier. The king of her country decides to hold a Tournament to pick a King's Champion, and Celaena is invited by the prince to participate, with the condition that she either win or return to Endovier where she will certainly die.
I thoroughly enjoyed the characters. Celaena seems to have a winning personality, as she treats almost everyone she meets with respect and dignity. She is generous with her attention, and makes some fast friends. I thoroughly enjoyed watching her relationships with others develop. She has an edge about her that craves exploration and experience, yet I love that she is also keen on laying around and reading a good book.
Dorian, Chaol, and Nehemia are all delightfully intriguing with quite the sense of humor. I found myself continuously amused and at times surprised by their depth of character. Nobody was as predictable as I thought they might be, with the exception of the King, of course. Even some of the less relevent side character continued to surprise with twists and turns.
This is definitely meant to fulfill the fun side of YA Fantasy. So far, I don't believe any truly original or insightful experience has been shared. There is promise of more to come, what with the premise of an orphan trained assassin become King's Champion, and the looming darkness behind the King of their kingdom. Maas continues to drop hints of magic to come, and I'm looking forward to when those elements are introduced.