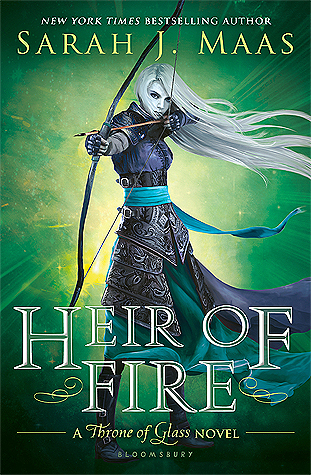 Rating: 4/5
This book is messy, truly all over the place, and yet I loved it. There was nothing particularly striking about this book, but it furthered so much of the plot I found it fascinating. The major new element are the parallel stories of Manon, the Blackbeak witch who explores her own capabilities and uncovers some unique elements of her personality, and Celaena's journey to Wendlyn/Dornelle to meet the cruel and powerful Maeve. Both women are uncovering truths about their identity and making decisions on their journeys to become queens of their lands.
This is a hefty tome, and it is slow. It took me a while to get into because in the beginning it skips around quite a bit between each main character's different stories, which I suppose could not quite be avoided as they are all now in different physical and mental spaces. Maas goes much further into allegiances and enemies (lots of politics!) in this third book in the Throne of Glass series. There is a lot of political truth uncovered about Celaena's past as well as about the world. Plenty of gore, for those of  you who are interested in assassinations and vengeance. Some of the gore, is unfortunately spread by the King of Adarlan.
Magic becomes a much more tangible presence in this story, as Celaena and Dorian both begin to develop their powers and enhance their abilities to reign their magic in. They gain a significant amount of control, and with others to help them learn, they no longer feel weak as they did when they first rediscovered their powers.
Generally, I felt as though this lengthy book was necessary to set readers up for the following installment, and I'm hoping it will move much quicker.