Expected publication October 2nd, 2018!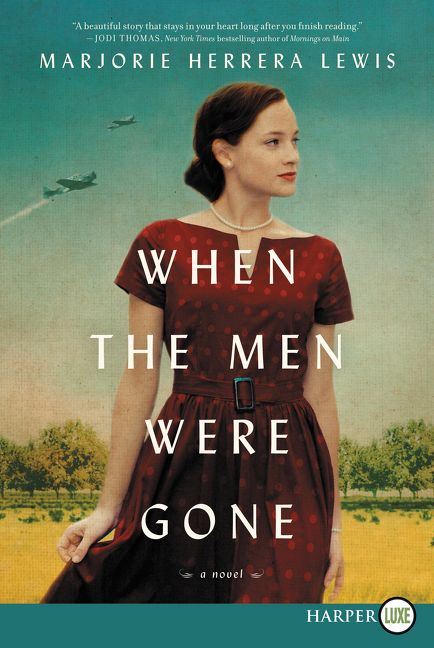 Rating: 3.5/5
Heavy on the football and the feminism, this is a historical fiction novel to look out for featuring a small town in Texas in 1944. Miss Tylene Wilson is the assistant principal at Brownwood High School, and she's got her work cut out for her. However, she's concerned for a new reason this season, and it's that football might be cancelled due to WWII's toll on the male population. Tylene's been an avid football fan all her life, for reasons that are more personal than she tends to let on, but as a woman she's never been able to play the game she loves so much. Without the coach there to support the senior boys, how can she keep them on the field and out of the war?
I was surprised by how fast paced this historical fiction novel centered around football was. I'm not big into football, and as a result I found I learned some basic elements of the game. Tylene's back story as to why she grew up playing football and her motivation for her continued love of the game was moving, and I appreciated how Lewis was able to tie together various tragic themes throughout the book. In the end, it seems the struggles of each of the characters was what brought them together.
This book wasn't as much a history lesson as it was a character themed story, but I was okay with that. The setting didn't feed into the plot too much other than a reason why the men were gone and an impetus for the main challenges throughout the story. It is easy to set up a basic feminist story where a woman can take the lead when men are not there. For the same reason this book was able to succeed as a feminist novel, is also where it fell short for me. The resistance of the crowd to have a female coach seemed like a tired plot point, and everyone's hesitations including Miss Tylene felt overly dramatized. Perhaps this is my own experience in reading this book, as I tend to read plenty of feminist literature. I can see this book being an excellent crossover book for someone who likes football or history looking to dip their toes into some light feminism. I can also see this being a good snapshot for high schoolers, as the subject matter is pretty mild, there is no language and no adult themes.
The other area this book was lacking was in it's world building. Lewis doesn't add many descriptions in this book, and at the same time there wasn't a lot put on the readers to imagine. Only a few scenes were described using sensory descriptions, so I have a limited picture of how the story would play out in images. This was also a bit of a drawback, as even the football scenes were hard to imagine for someone who hasn't spent much time on a field. Historical fiction have a lot to offer in terms of atmosphere, and I think Lewis could have done more exploration with her descriptions.
John and Tylene have the sweetest relationship, and they seemed so in tune with each other. They seemed to always be able to tell when the other was distracted or bothered, and they cared for each other with small sweet gestures.
Overall, this book was a quick and predictable yet satisfactory read. I enjoyed the community feelings that Lewis portrayed throughout the book. I was pleasantly surprised by how mild the overall storyline was, yet how fast paced the writing was in spite of that. Lewis definitely kept the story moving, and was quick to give respite in the form of John.
I received a copy of this book in exchange for an honest review via Harper Luxe and Edelweiss.