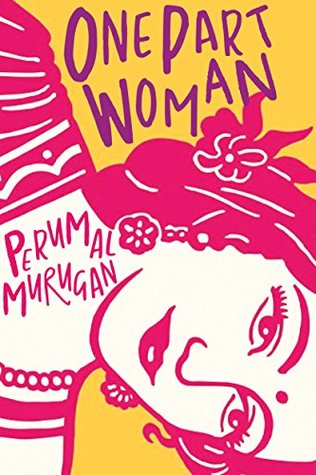 Rating: ??? I would say overall experience is a 3/5, but it's hard for me to rate this one in the same way it's hard for me to rate Zadie Smith's book Swing Time – it's well written and challenges social norms, but I also didn't personally enjoy it.
I am shocked by how enjoyable the writing style of this book was for me. True to form, I didn't know much about this book going into it, but expected it to be somewhat feminist. Turns out, it is, but not in the ways I was expecting.
Early on in the story there is a scene with some people who live in the forest, our main characters Kali and Ponna, and one of the gods Davina. Davina is depicted as being one half man and one half woman. This is specifically described, and when Kali asks the forest people why, they answer that this god embraces both the masculine and feminine sides of their self, giving them great power, and helping with a number of things, including fertility.
This scene is not, however, indicative of the vibe of the rest of the book. Kali married Ponna for love, and despite cultural norms, he is not willing to give her up to marry another, even though they are having trouble with fertility themselves. Ponna is described in great detail, both her emotional state and her desires and daily struggles.
Ponna desperately wants children, to fulfill her role as a woman and meet the expectations of her community. Murugan goes into great detail about how she is shunned for not having children, even though everyone continues to joke about how much more money and energy the two likely have due to not having children. Throughout the book, Murugan comments on caste, indicating that status may be too important for Ponna and Kali to honor what they truly value.
Their mothers get together to scheme about how to get the two to bear children, despite Kali stating that he only wants Ponna. This scheme reaches its climax mere pages from the end of the book, and ends on quite the bang.
*PLOT SPOILERS AHEAD*
I hated the ending of the book. I felt like it caused me to dislike the book in its entirety, even though I know that I had found value in some aspects of reading this. Ponna ends up going to the 18th day festival to sleep with another man, a "god" as the mothers were referring to him. They claim that any man at the festival is a god that will help her bear children. Meanwhile, Kali is at home, believing that his wife is spending the night at his mother-in-law's house. He wakes up missing her desperately (UGHHHH) and runs to see her in the middle of the night, only to find that nobody is home. At this point he begins screaming and calling her a whore. This really pissed me off that he could not possibly think the mothers would scheme to go behind his back, and that he so easily believed the love of his life would purposefully go against his wishes. It pissed me off that Ponna felt she had to bear children in order to have worth. And, at the same time, I recognize that these things happen to draw attention in a dramatized way to why these social requirements are in place.