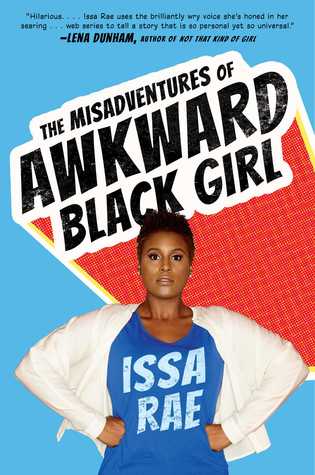 Rating: 4/5
I have watched most of Issa Rae's show Insecure over the years, and love her sense of humor and insight. So when I saw she had a book, I knew I wanted to hear it on audio. I was not disappointed. This is a fun essay collection, designed to get people to think while they're laughing at her great sense of humor. Her goal is to highlight her awkward in-between-ness that she feels she's experienced for most of her life. Most of the worldviews introverts as awkward, and black culture as cool, so where does she fit in?
Rae's voice shines through, and I think audiobook was a good choice for me. Authors reading their own books is a special experience, as I feel they are able to provide intonations and nuance that give their books special cadence. Her view on the world is unique and important, and I'm glad she's spent so much time pursuing sharing it. I also really want to try out her webseries, as I've only watched Insecure from her.
Her story of travelling between the US and Senegal and never feeling like she fit in was a beautiful story. I always appreciate when people are able to share their vulnerabilities, and I appreciate the time she took to reflect on herself.
My least favorite essay was one in which she categorizes different groups of blacks. I generally don't like categorizing people into groups, and for me this essay fell flat. The comedy didn't strike me as many of her other essays did, which is perhaps because I am not in any way part of the groups she is describing.