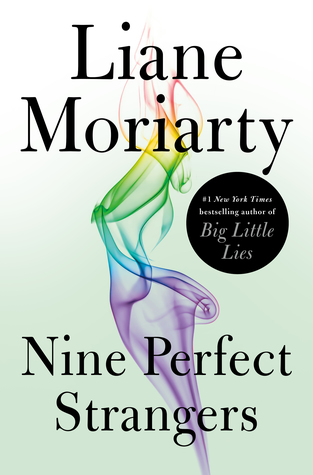 Rating: 4/5
I picked this book up as I'd been hearing so much about it, and it was scheduled for this month as a Big Buddy Book. This book was super fast paced and enjoyable to read.
Most of the characters were a great cast, although I didn't find myself liking many of them. Frances, the main narrator, is a romance author and single woman who seems to struggle with some health issues. She's there for a change of pace after her last book was rejected from the publisher. In addition to Frances, there's a young couple looking for help with their marriage, a family of three looking for some relaxation and reconciliation from their tragic history, two older gentleman, one of whom is a health retreat junkie, the other a retired football star, and a middle aged, recently divorced mother of four. They fit the bill for an awkward and hilarious experience at a health retreat, and they were definitely in for a wild ride.
I felt like the main points of this story that contributed to my positive experience of it were the pacing, the laugh out loud moments, and the sheer ridiculousness of the whole shenanigan. Masha, the director of the health retreat, was in need of some mental health help. She clearly has been floundering, and struggling to understand how boundaries apply to her. But for the purpose of the novel, she made a brilliant villain. Her schemes were so beyond the normal train of logic, but at the same time, her actions felt plausible.
Frances' narration was actually quite enjoyable for me. I didn't like her very much as a person, but I enjoyed reading through her very distinctive novel-focused lens. My favorite lines were those that went like, "If this were a novel, I'd be trying to decide which of these single men I would end up with." Plus she was so hopeless and whiny much of the time, it was always very exciting when she felt successful at something. She reminds me of plenty of people, and I could even see myself in her at times, not always in ways that I like about myself, but I found her relatable.
Creative and refreshingly fast paced, I'm definitely looking forward to reading more of Moriarty's books in the near future!